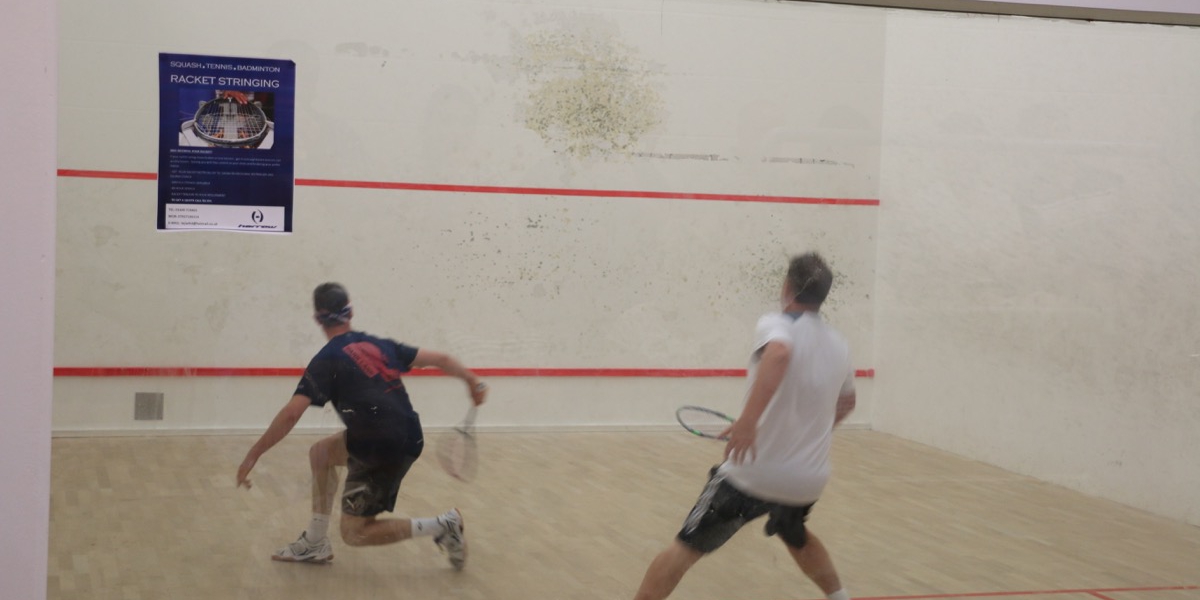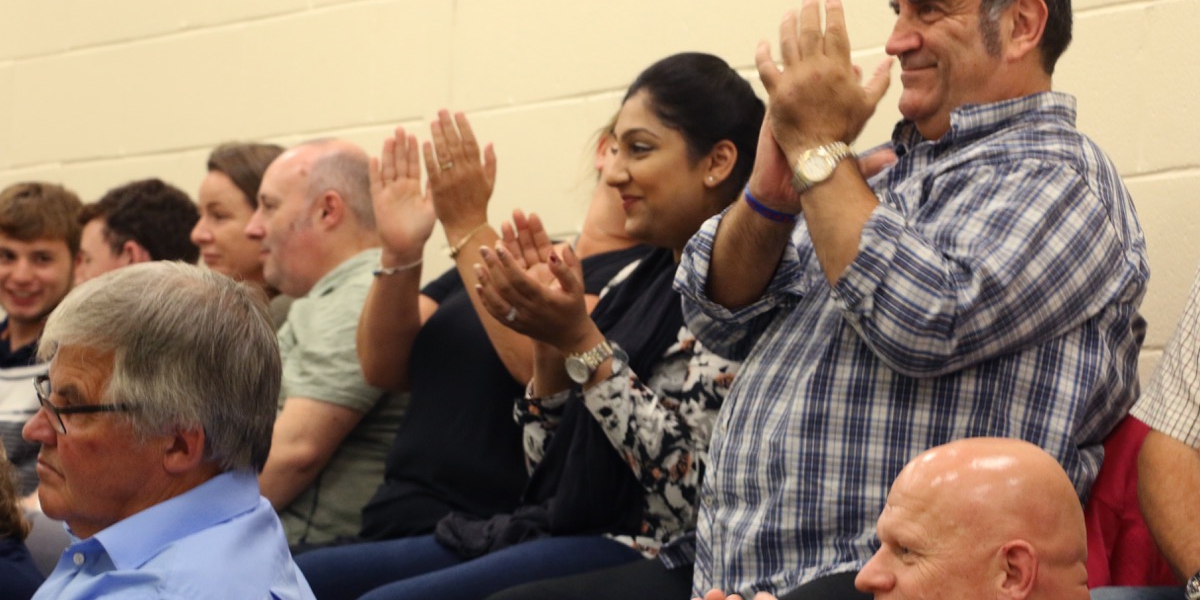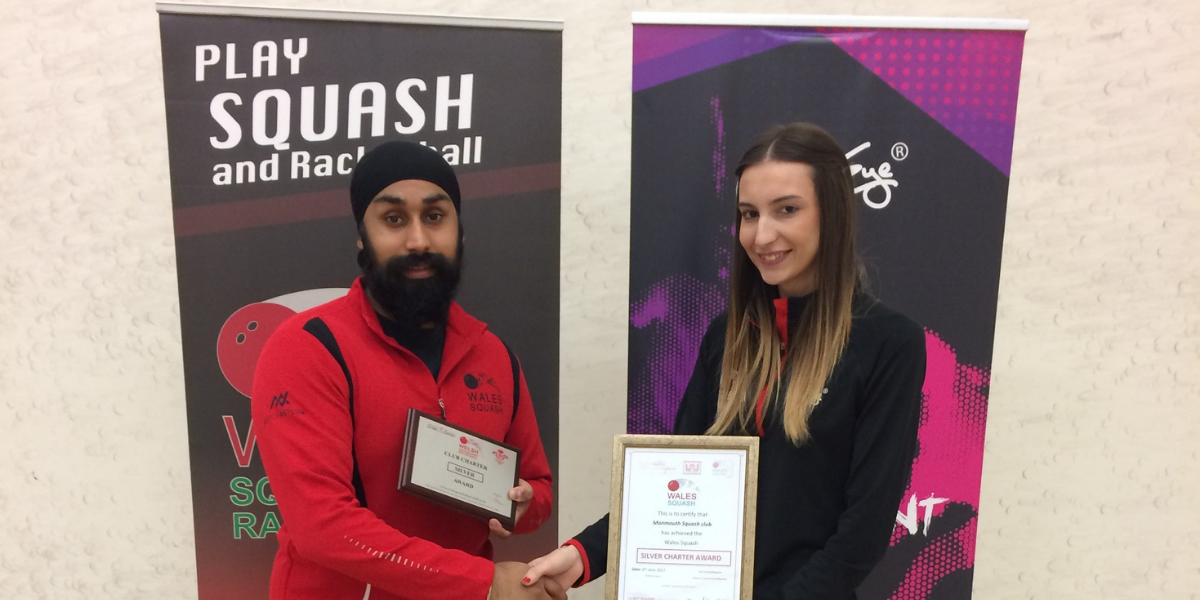 welcome
Thank you for taking the time to find us and Welcome to Monmouth Squash Club.
MONMOUTH SQUASH CLUB IS RE OPENING AND SHOULD BE BACK SOMETHING RESEMBLING "NORMAL SERVICE" SHORTLY
Founded nearly 50 years ago, we are a small (between 40 and 50 members) but super friendly club that is going places. We really want to provide you with a safe, professional and fun experience where you can:
Enjoy your squash
Compete at the right level
Develop as a player
All we ask from you is that you get involved, bring your ideas and energy, and help us grow our club into something special.
Currently we run 4 teams who compete in the Welsh  leagues, (click here to see how they are doing (League Master), and a Nomads  team who compete in the Herefordshire league. We also run both a ladies only training and development programme, and a youth programme, both of which have grown consistently over the past few years.
Take a look at the coaching section to find out more about these programmes and more!
This is our  website and it should allow new members to see the kind of club we are and enable you to join us.
For existing members, we hope that our website enables you to:
See what is happening at the club such as, social events, club matches, coaching sessions and more
Get in touch with members to arrange games and organise coaching
Link to other useful websites and social media (for example the Wales Squash and Racketball)
We want our website to evolve and add value to all our members so, if you have any ideas to improve it, please send your thoughts to Nick at nick.edwards50@gmail.com
I wish a warm welcome to all those who are considering joining us at Monmouth Squash Club and I look forward to meeting you.
Yours,
Haydn
Chairperson, Monmouth Squash Club
Where we are
We play at Monmouth Leisure Centre, whose address is:
Monmouth Leisure Centre
Old Dixton Rd
Monmouth
NP25 3DP
United Kingdom
The leisure centre can be contacted at 01600 775135 or emailed here.
Join us!
Becoming a member of Monmouth Squash Club is easy.
Full adult membership
£120 for July 1st  2022 to June 30th 2023 (£100 as a one off payment if paid before July 14th 2022) or £10 per month as direct debit
membership pro rated for members joining partway through the year
Student membership is £30 per annum
Social membership is £30 per annum
Couples membership is available at £150 per couple if paid before July 14th 2022, or £15 per month by direct debit 
Our prefered method of payment is  electronic transfers (please make sure your name is clear in the reference). Our Bank details are:
Bank: Barclays Bank plc
Account name: Monmouth Squash Club
Sort: 20-60-58
Account number: 30631612
However you choose to join, please send me an email so that I can keep an eye out for your payment.
Full membership gets you:-
free attendance at club nights
ranking within the club which is submitted to Squash Wales
eligibility for selection to play in the  Welsh leagues, and Hereford league
reduced fees for playing in the Summer leagues
optional inclusion in the Box Leagues which run throughout the year
subsidised/ reduced cost for social events- Christmas Party, Awards Dinners etc
access to our Website – Monmouthsquash.com – where information about the club, activities and events, and contact details for members, can be found.
Attendance and voting rights at Monmouth Squash AGM
Social membership gets you:
Eligibility to play in Summer leagues (at reduced cost) , eligibility to play in Box leagues, access to Contact details of all members
Any questions? Just contact  andy@foreverfoods.co.uk
mobile 07939298407
Our committee
welfare
Monmouth Squash Club Is committed to creating and maintaining the safest possible environment for children and young people. We do this by:
Recognising that all children have the right to freedom from abuse.
Ensuring that all our volunteers and staff are carefully selected and accept responsibility for helping to prevent the abuse of children in their care.
Responding swiftly and appropriately to all suspicions or allegations of abuse, and providing parents and children with the opportunity to voice any concerns they may have.
Appointing a Child Welfare Officer who will take specific responsibility for child protection and act as a main point of contact for parents, children and outside agencies.
Ensuring access to confidential information is restricted to the Child Welfare Officer or the appropriate external authorities.
Reviewing the effectiveness of our Safeguarding and Protecting Children Policy and activities on an annual basis.
Our Child Welfare Officer is Neil Croft  at  ndadc@yahoo.co.uk